Hope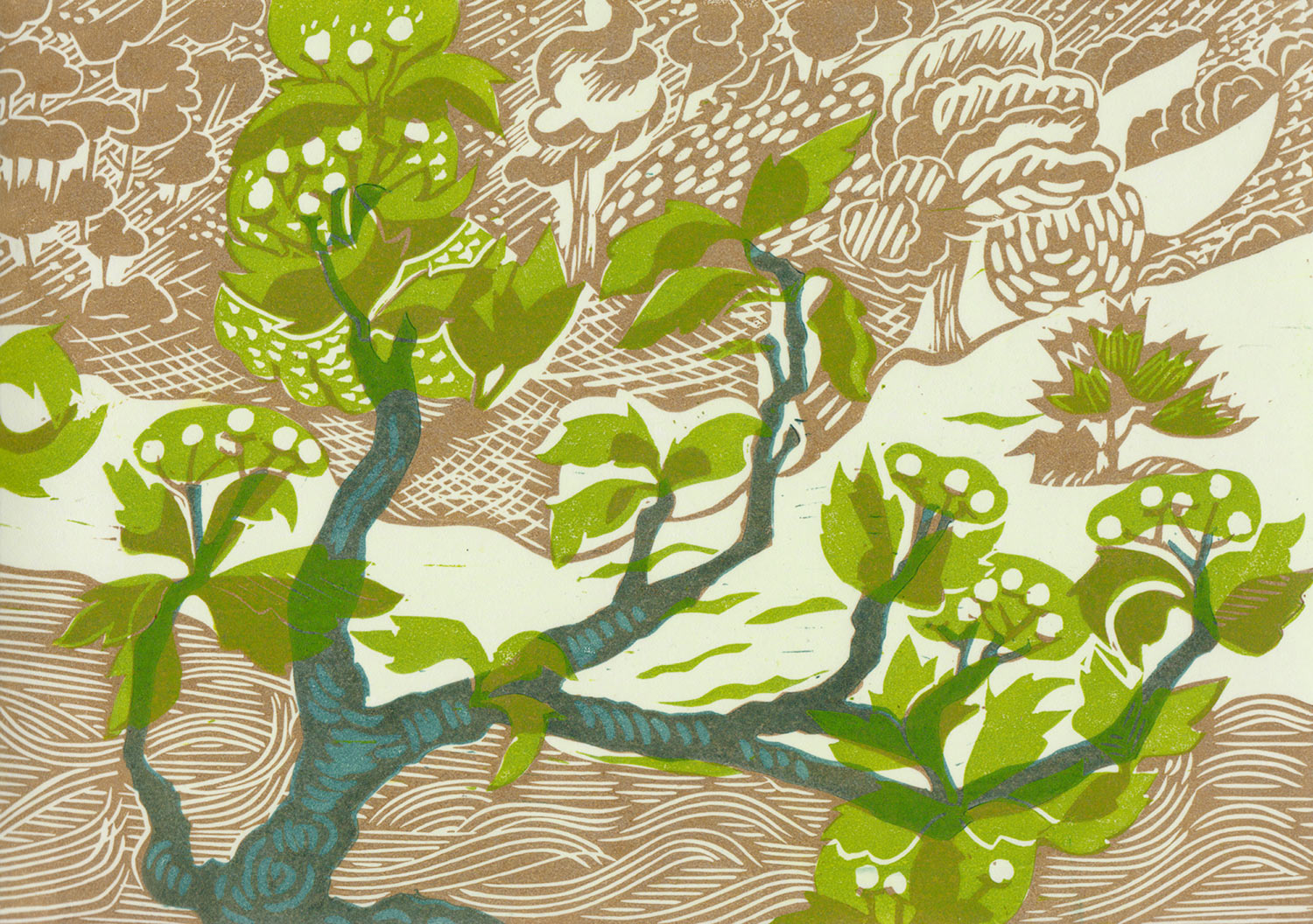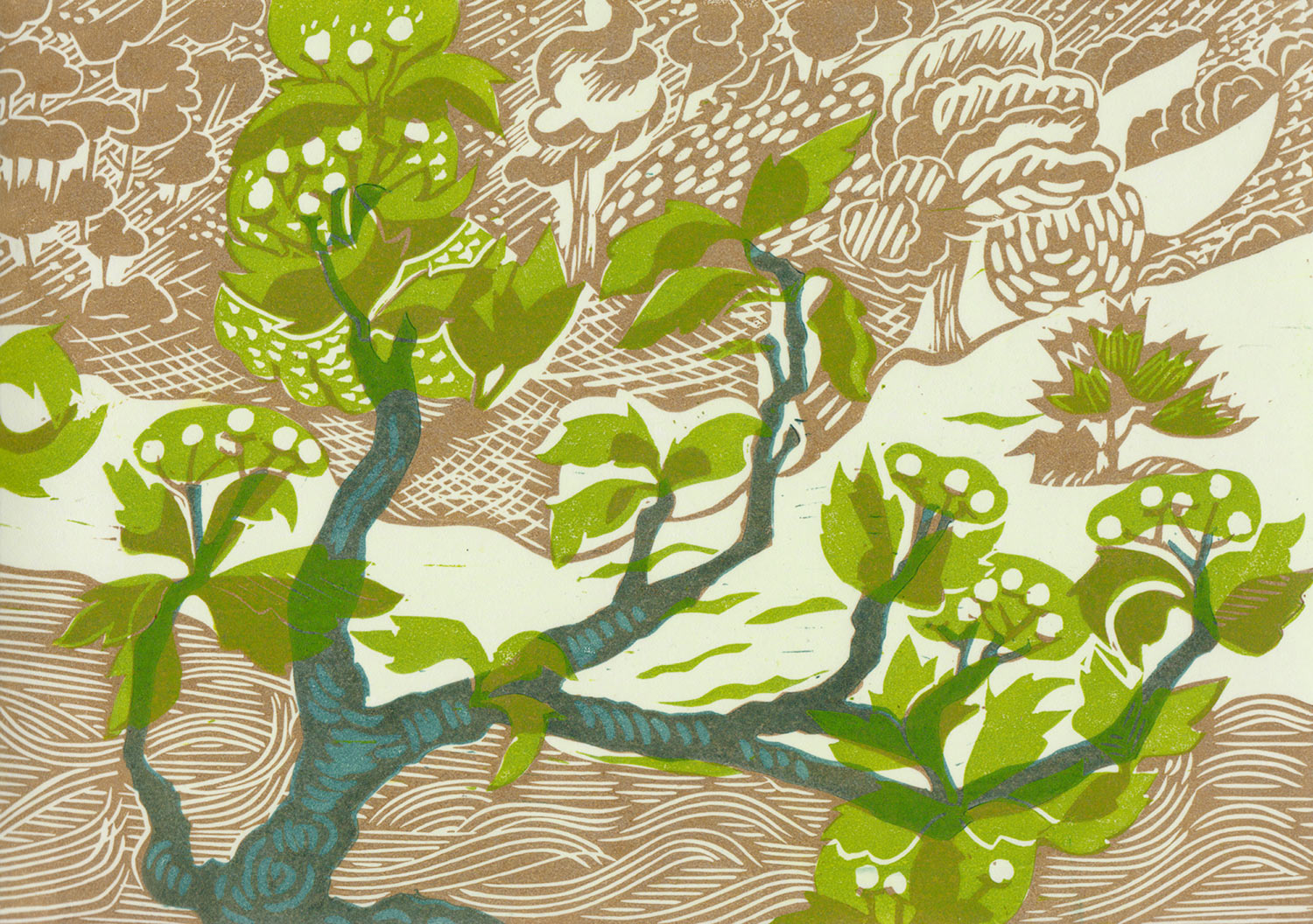 Hope
This Spring I waited and hoped for the coming of new leaves on the trees. On Exmoor the Hawthorn leaves and flower buds burst open with such delicacy. This original print is a celebration of the greening of Spring.
An Original hand pressed Linocut, four colour blocks were used to create this print. I use Caligo safe wash printing inks which are oil based and light fast.
Linocut – unmounted, unframed
Image Size: 30cm x 20cm
Edition Size: 20
This is an original limited edition print is signed and numbered on the front.